Launch of an entry level Cyber Education Course for Small Business Owners from Surviving Cyber
Small Business Cyber Security: Jumpstart Your Journey from Overwhelm to Empowerment!
As a small business owner, do you feel overwhelmed by cyber risk? In this course, you discover a simple 5-Step Strategy to manage cyber risk, learn the technology controls essential for internet risk and create your First Cyber Survival Plan, all in the next 30 days without cybersecurity expertise.
Have you ever felt too overwhelmed by the complexity of cybersecurity to not only create a Cyber Survival Plan for your business but one that you can understand and implement?

Are you a small service-based business owner trying to balance the competing priorities of providing a professional service to clients, growing a profitable business and ensuring your business can survive a cyber incident?

Most small service-based business owners face this! Imagine for a minute, feeling the peace of mind of knowing that you had a plan in place to make your business cyber resilient and knowing exactly how to maintain that feeling...

With this course, I will walk you through a simple 5-Step Strategy to manage cyber risk designed for business owners without cybersecurity expertise. You will discover the essential technology controls for internet risk, create the First Cyber Survival Plan for your small business and be empowered to manage this business-critical risk in the next 30 days without feeling overwhelmed.

Why You Need this Course Now

The last five years have brought a dramatic increase in cyber risk, and the pace of change is quickening. The global ransomware cyberattacks of 2017 revealed the huge cybercrime threat. Massive data breaches have followed every year since, and the pressure for regulatory change resulted in the introduction of the GDPR in 2018, dramatically changing the data protection legal obligations of all businesses.

In 2020, the risk environment worsened when the global pandemic forced unplanned working from home on most workers and dramatically increased personal and corporate cyber risks. Ransomware has now reached epidemic proportions, and phishing attempts against small companies have grown exponentially. These attacks can devastate small businesses because of a lack of resources and understanding. Many small business owners recognise that digital transformation has "changed the game". Cybersecurity, Data Protection, Privacy and Trust are now mainstream business-critical issues, and cyber risk is unavoidable. Small companies are highly vulnerable to cyberattacks, and all small companies should aspire to become cyber resilient so they can survive the inevitable cyber incident when it happens.

The consequences could be catastrophic for businesses providing a service to clients based on their intellectual property, e.g., accountants, lawyers, insurance brokers, business consultants, financial advisors, architects, engineers, surveyors, medical professionals and IT service providers. A cyberattack could cause financial loss, legal liability, loss of trust and loss of reputation.
Why Should You Learn About Cyber Risk From Me

Hi there! My name is John Byrne. I am an entrepreneur, a Chartered Certified Accountant, an insurance professional, and an ex-banker. I had a 28-year career in corporate roles with international banking and insurance groups as a financial risk assessment specialist. For the last 15 years, I have been an entrepreneur, during which time I co-founded an insurance underwriting business at Lloyd's of London, where I was Chief Risk Officer (CRO). Since I exited that business, I have worked on start-ups, and I am currently co-founder of an InsurTech firm providing a cyber risk management platform to medium-sized businesses.
I have personal and business experience with cyber risk. In the late 1990s, when cyber insurance first began, I was an underwriter at one of the leading global companies involved in this area. Later in my career, while CRO of the Lloyd's business, I was cautious in setting the risk strategy, including exposure to the emerging cyber insurance area.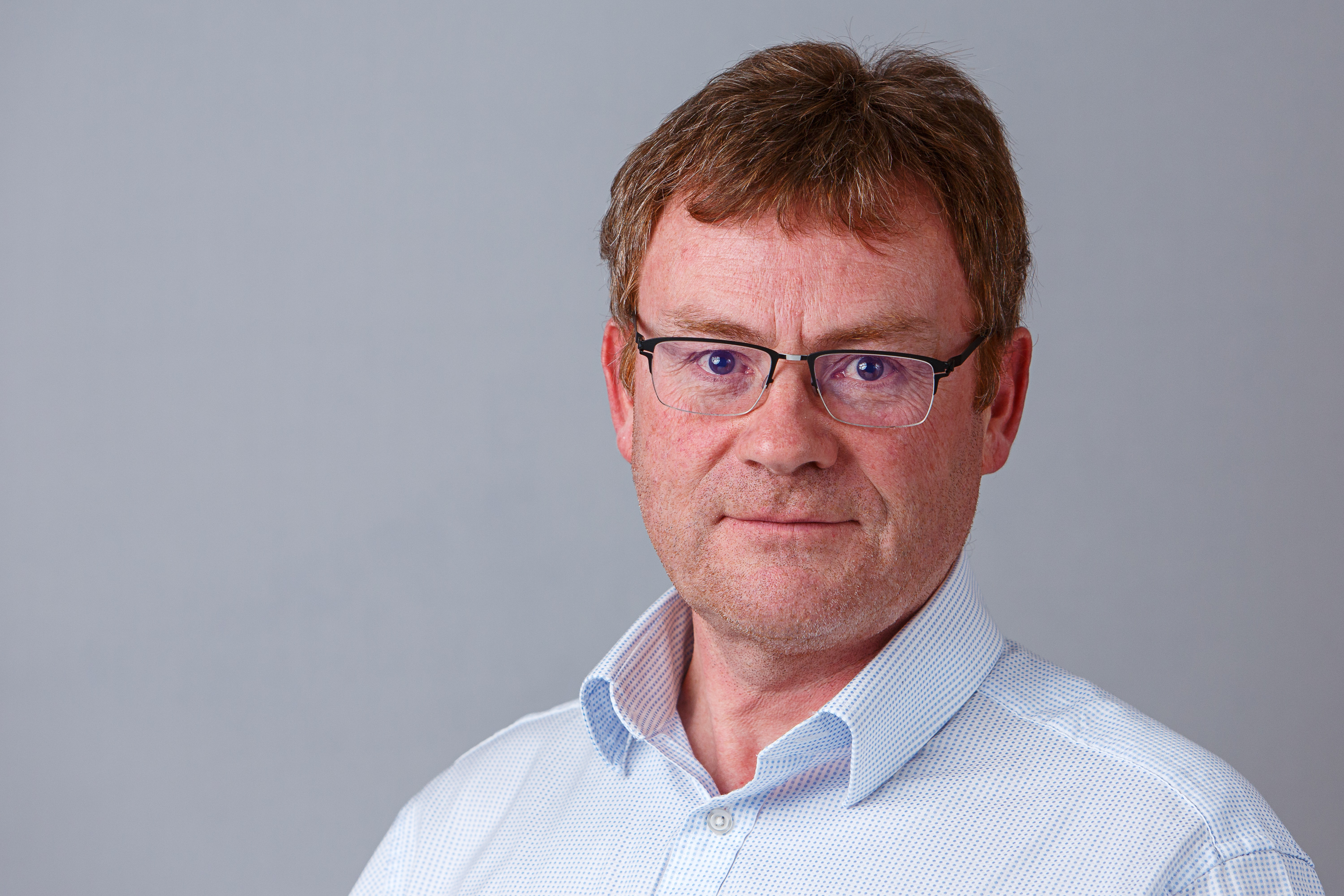 In 2012, my LinkedIn account was impacted by a massive data breach, and in 2013 my personal email account was hacked. I almost suffered a painful financial loss when my pension advisor received an urgent fraudulent email request, to transfer my pension fund to a third party. Knowing that a cybercriminal had control of my personal emails was a violation of privacy that hurt!
However, at the time, my knee-jerk reaction was to change my passwords and close my social media accounts. I didn't know it then, but I was making a mistake in choosing not to engage. The global ransomware cyberattacks of 2017 changed my views on cyber risk. In 2018 my personal data was compromised in 4 of the largest global data breaches. This experience convinced me that I had to engage with digital transformation. I decided to focus my energies on cyber risk to see how I could add value to small businesses.

Initially, I struggled with cybersecurity technology as I do not have an IT background. Even insurance, my area of expertise, was challenging. Cyber insurance policies use technology, legal and insurance jargon, making them hard to read and understand. Researching the cyber risk management InsurTech opportunity taught me about critical SME cybersecurity issues. During 3 years of focused effort, I created surveys, conducted interviews, issued reports and interacted with the SME community in the UK and Ireland. I also provided demos of the proof-of-concept cyber risk management platform.

Interacting with small businesses helped me to understand the struggles that owners face with cyber risk. They were confused about where to start and their efforts were ad-hoc and reactive. There was no clarity of vision, no plan and few proactive steps. I realised that they needed a complete system to lead them towards cyber resilience.

And here's the good news that may surprise you…

The essential steps that small businesses need to take are well known and are neither difficult nor expensive to implement once you know the step-by-step process and have a plan to implement it. I formulated "The 5 Steps to Cyber Resilience", using my experience and learning, implemented it in my small business and decided to teach others the approach.
What Exactly will you Learn?

This self-study online course gives the owners of small businesses the jumpstart they need to create their first Cyber Resilience Plan. It concentrates on the essential steps that are achievable in 30 days and delivers a transformation in how you manage cyber risk in your small businesses. You will discover:


How to achieve a Mindset shift in thinking about cyber risk to see the benefits of "raising the bar" for your cyber standards.
How three components (Mindset, Strategy and Tactics) form an overarching coherent structure for your Cyber Resilience Plan.
My 5-Step Framework to Cyber Resilience - your strategy for managing cyber risk.
How to implement the 5 technology controls of Cyber Essentials to reduce your exposure to the most common internet threats and create the tactical plan for technology risk.
How to create your first Cyber Resilience Plan with your Tactical Plan building on the Action Points of the course.
Program Details
---
Introduction to the Jumpstart Course
Section 1: Mindset
Increasing understanding of the sources of cyber risk and types of losses suffered by different business types. Introducing the Surviving Cyber Mindset that will prepare you to handle this key business risk.
---
Section 2: The 5 Step Framework
How to adopt a strategy that leads to cyber resilience using a 5-Step Framework for managing Technology, People and Governance risks.
---
Section 3: Significantly Reducing Technology risk
How to significantly reduce your exposure to the most common internet threats using Cyber Essentials, a UK Government approved methodology to create a Technology risk tactical plan for your business.
---
Section 4: Your Cyber Resilience Plan
How to create your custom-built Cyber Resilience Plan using our template and the results of your Action Points from the course.
---
Conclusion
Each topic builds on the previous one. Each Section includes pre-recorded videos (3.75 hours), audio files and transcripts, a Poll, a Q&A feature, slide deck handouts, supporting documents and Action Points. The content is available immediately and is mostly downloadable. There is an end-of-course quiz.

Plus, You'll Also Receive the following Bonuses …
An email 'hotline' to submit your questions: support@survivingcyber.com.
A downloadable PDF called "Criteria to use for selecting an IT service provider for cyber risk services."
A downloadable PDF called "Suggestions to reduce your exposures to popular Social Media platforms."
Your Satisfaction is Guaranteed
What you learn in this course will move forward your journey to cyber resilience. But I don't expect you to take my word for it!

I want to make the buying decision easy for you. Because I am confident that The Jumpstart Course will add value, I will take away any risk attached to your investment decision by offering a 30-day money-back guarantee, no questions asked.

You get 30 days to review the entire course and test out the materials. If you're not fully satisfied, just let me know. Email me at john@survivingcyber.com to let me know if you decide that the course did not deliver what you expected and you want a refund.

Testimonial
"Cybersecurity is of paramount importance to both our firm and our clients. This course took us through a process that helped us to identify potential weaknesses so that we could strengthen our cybersecurity. It also reinforced the fact that the solution has to come from the top down, and it must encompass all our people and all our systems. This course is an eye-opener, and if you are a business owner, I would highly recommend it".

Ken, Partner - Accountancy Practice

Your Future
Now is the perfect time to build a cyber-resilient small business. The threat to your business and your personal livelihood is real and worsening right now. Small businesses have never been more vulnerable to cyber risk, but your small business does not need to become a victim.

The Jumpstart course gives you the essentials to get started and leads you to create your first Cyber Resilience plan. Join the Jumpstart Course today to learn how. I can't wait to see you inside the course.
Click here to register.